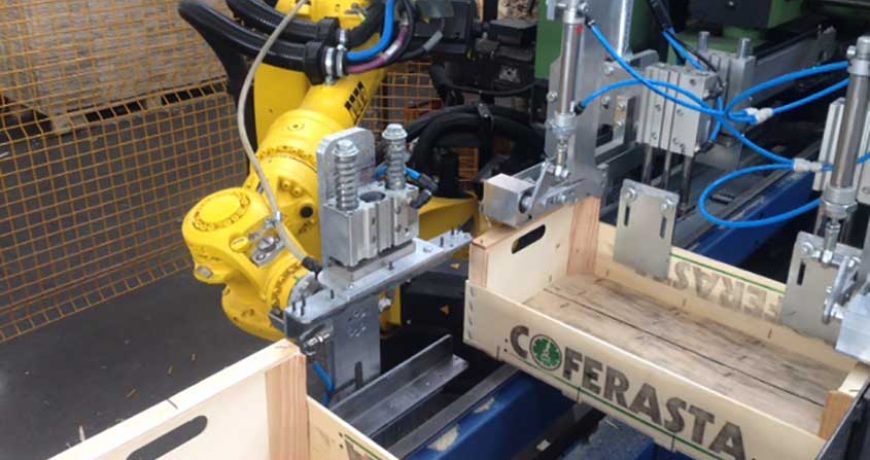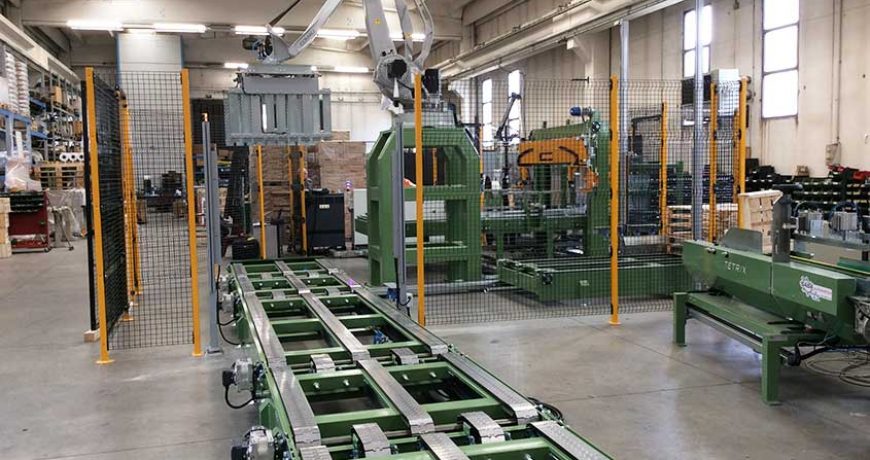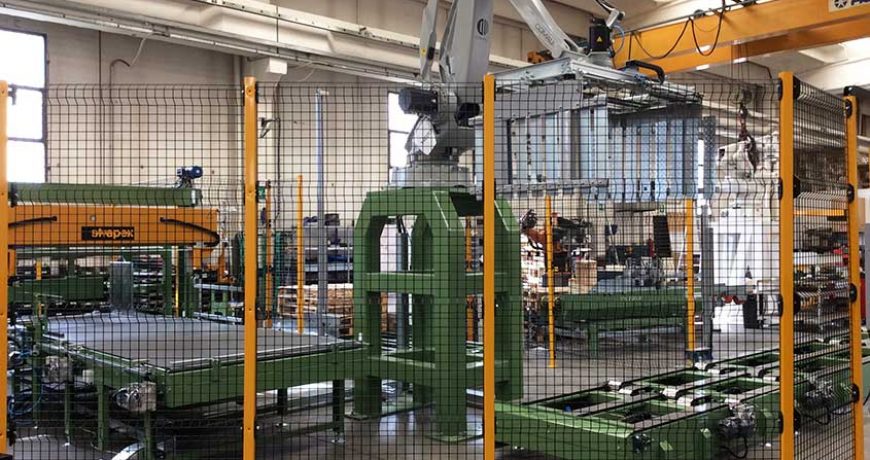 SABA AUTOMATION has specialised in the woodworking sector and has worked mainly for manufacturers of boxes for fruit and vegetables by supplying dedicated end-of-line systems.
SABA AUTOMATION can supply complete systems and/or single machines to handle the product until it enters the warehouse. The SABA AUTOMATION range is amongst the most appreciated by virtue of a high production output, great efficiency and quality of palletised units.
The mechanical, electrical and software design has the purpose of making these systems as user-friendly as possible. You will be able to handle high speed cycles with frequent size changeovers and modify existing sizes and layouts in a totally independent manner.
Over the last ten years, we have become a reference in the sector. Today SABA AUTOMATION can boast many excellent references; the satisfaction of our customers is the best publicity possible.