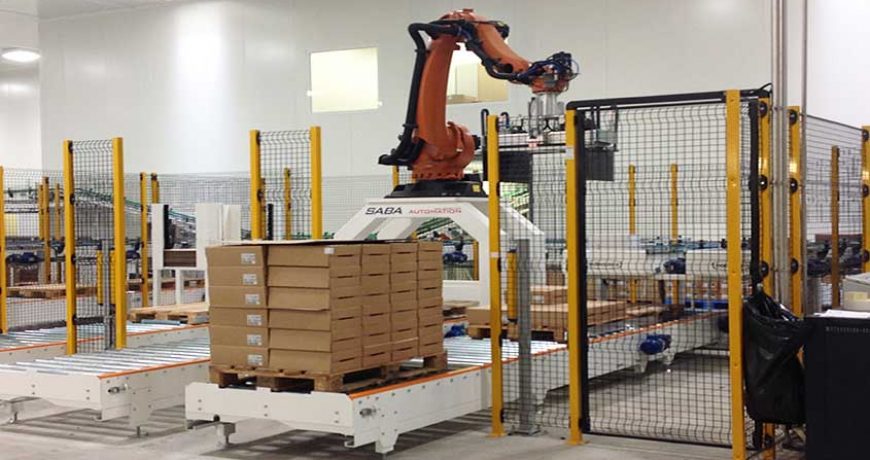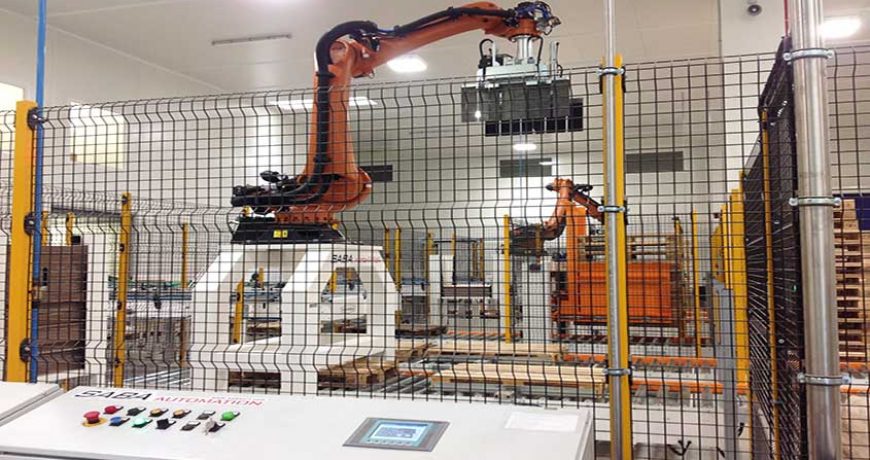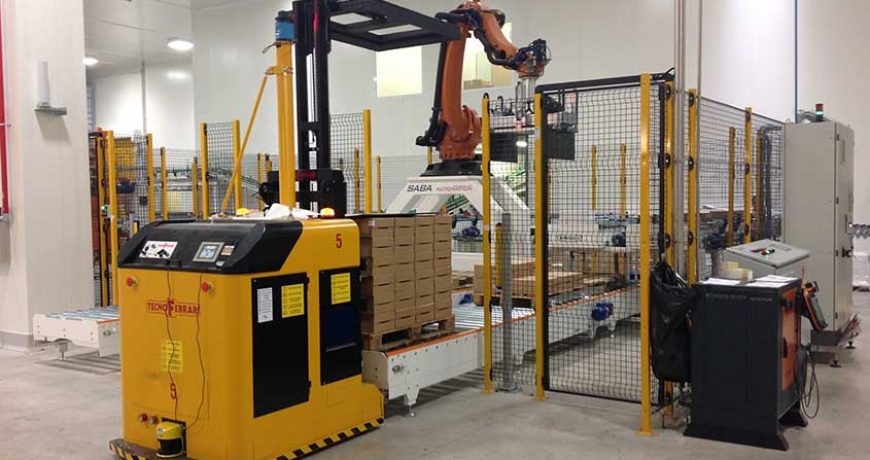 Over the years, the foodstuffs sector has become one of the main sectors that SABA Automation has catered for. End-of-line systems have been especially designed for this sector.
SABA AUTOMATION can supply complete systems and/or single machines to handle the product until it enters the warehouse: from the packaging machines, these systems take care of the product by means of our robots.
The SABA AUTOMATION range is amongst the most appreciated by virtue of a high production output, great efficiency and quality of palletised units. Different types of product and different working conditions call for particularly versatile automation systems, like those supplied by SABA Automation.
The mechanical, electrical and software design has the purpose of making these systems as user-friendly as possible. You will be able to handle high speed cycles with frequent size changeovers and modify existing sizes and layouts in a totally independent manner.